Module 4 - Inspire
Transformations allowed...
to master caring for your body in an energetic way; communicating in a telepathic way on the level of Soul, expansion as you call upon the divine light and love from the Source of all Creation, filling and cleansing you and making you whole; projecting this divine light and love outwards to the earth and all its beings; conclude with the powerful I Am's transformations you have become on the path of this journey of expansion and love.
The Meditations in INSPIRE are described briefly below.
14.  Awaken the Inner Healer Within You
We each have the ability to care for our bodies in an energetic way.  You will be guided to recognise and clear blocked energy in your body to allow the flow needed to assist in its healing.
You will determine if having this pain has somehow served you in the past.  If so, you will clear this need in order to heal.  Your inner healer will also assist you with encouragement to take positive action and create healthful habits which will help with the healing process.
You deserve to have a healthy, energy-filled body.
Affirm loudly "I am ready to have a healthy energy-filled body".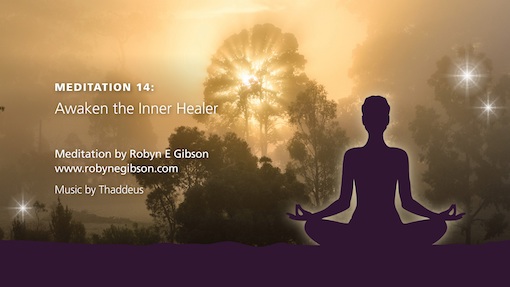 15.  Soul level communications
Communicate telepathically on the soul level to the higher self of another.  This practice is particularly useful if you need to communicate a sensitive issue to another.
Speaking to another's soul may be the ideal option to avoid painful confrontations and yet be able to express what you need to say, and the information be received in the highest possible way.
My practice began on my very sensitive husband who has a tendency to overreact.
I have been practicing this way of communicating difficult subjects with him for well over 20 years with the most incredible results.
Only recently he asked me why I thought we didn't argue.  When I explained to him that if I had a problem with him at all it would hurt him deeply, so I communicate any issues straight to his higher self.  He was relieved, and at all surprised.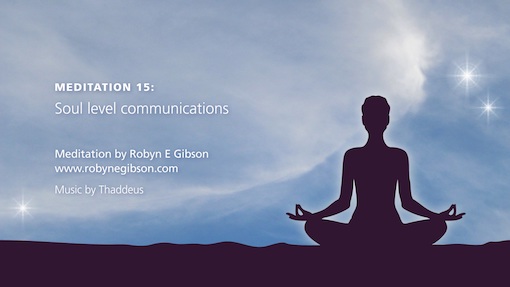 16.  Expansion of Divine Light and Love
You will call upon divine light and love from the Source of all Creation, to cleanse you and make you whole.  You will then project this divine light and love outwards to the earth and all its beings.
You will be joining many thousands upon thousands of light-workers around the world who are also meditating to uplift the energy of the earth and all its beings.
You are a light-worker and by you shining your light, you play an important role by contributing to waves of mass harmony, light and love in this world.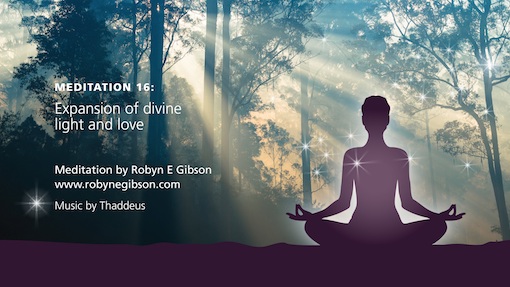 17.  "I Am" Meditation
The final Meditation, the I Am Meditation highlights all you have become on this journey.
Inner strength, serenity and unconditional love, joining millions and millions of people raising the vibrations around the world expanding.
Everyone expanding – for each other!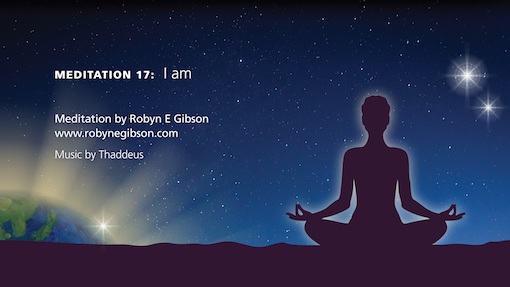 Click here to view video testimonials.
Higher Communications
The Higher Communications program is an integral part of the 'CONSCIOUS LIGHT - System of Natural Healing' Master Class program and is a combination of the most powerful techniques which has evolved from 30 years' practice as a healer and teacher of this work.
I invite you to experience them. They are incredible. And if you have any questions throughout, I am available regularly on
'Higher Communications – Chat Group' and 'Conscious Light - Master Class'
CONCIOUS LIGHT - MASTER CLASS