Our emotional state and gut bacteria work together to heal.
Is the food you are eating affecting your emotional state?    Does anxiety and stress bring on gut discomfort, bloating or pain for you?  Are you aware the diet you choose can contribute towards how you feel? 
There is emerging science about the links between gut bacteria and the brain which is explored by Nutrition Scientist Dr Joanna McMillan as she helps Victoria who suffers from debilitating anxiety and gut pains described on the wonderful show The Catalyst on the ABC "Victoria's Story".  
We talk about our 'gut instincts,' and about having a 'gut feeling.'  Dr Joanna McMillan explores the possibility that these feelings may be explained more fully in a scientific way. 
The food we eat directly or indirectly affects the micro bacteria in our gut.  That is why they are there, what we eat is nutrition for them.  They are our friends, because they produce our vitamins, digest our food and help with our immune system.   We need to have a combination of a healthy diet and stress reducing practices to keep our gut healthy, otherwise the micro bacteria could trick our body into being tempted to a cycle of habits which may not be of benefit to our emotional or physical health.  
An imbalance in our gut bacteria can also affect our emotions.
How Dr Joanna McMillan helped Victoria
After having observed Victoria's diet, and tested to discover the imbalance of the bacteria in her gut, they introduced a change in her diet in a gradual way, and included gentle stress management practices.  When combined, within six weeks, they were able to make a considerable improved difference to the way Victoria was experiencing her life.  
I commend Victoria for opening her life to allow us to view this change within her and am grateful for the amazing Dr Joanna McMillan and her team for their wonderful work in this field.
Mediterranean Diet
The Mediterranean Diet is considered to be one of the best for gut health and Dr Joanna helped Victoria using the Mediterranean Diet as a guide.  It was introduced to Victoria slowly, as she took her time to introduce small amounts of extra vegetables, fruit etc into her day.  She also included a daily spoonful of honey.
This was a struggle for her at first because she was afraid of the pain this extra food would cause.  The fear of the pain in her gut added to her anxiety which was also a part of the negative cycle she had been experiencing.   She made that change slowly and to help improve her emotional state, did her best to view the food as delicious and a good experience instead.  She persisted, and it worked.    
The Mediterranean Diet is abundant in fruits, vegetables, whole grains, nuts, seeds, legumes and the use of olive oil.  Lean sources of protein like fish and poultry is preferred over red meat.
Including heaps of vegetables for your meals, snacking on nuts, seeds, eating fruit for desert and a daily spoonful of honey are all dietary habits which will help with improving the balance of the bacteria in your gut.
Meditation and Hypnotherapy
Dr Joanna also included meditation and hypnotherapy to help Victoria, and within six weeks, she was able to improve the balance of the bacteria in her gut and the health of her emotions.  In this time, Victoria gained employment, her anxiety and physical pain reduced and you could see although still having a long journey ahead, she now has a clear plan and confident with how to manage her health from now on.
Yoga
Dr Joanna introduced Yoga as an exercise to Victoria as it combines a form of meditation together with the body movement which helps with gut health, the movement of your energy and helps relieve the feelings of stress and anxiety.   There are heaps of YouTube Yoga for beginners video's, here are two examples:  10 minute yoga for beginners, and Five Minute Mobility and Stretch Routine, which may appeal more to men.  
My experience
I too have a regular practice of yoga.  Apart from the relaxation benefits, the movement and energy flow helps shift the waste through my body.  I know, because when I stop for an extended time, my body tells me.  
Watching this program confirmed that I am on the right track for my health and well-being which was a great feeling.  I am automatically drawn to a Mediterranean Diet, having had an Italian mother, I guess that shouldn't come as any surprise.
Unpleasant emotions, life events and life lessons are inevidible, however through the mindfulness meditations, it helps me manage the way in which I live with them.   This inspired me to create specific meditations to also help others.
Client Case Study - Jill
Jill came to me having suffering from anxiety.  She wasn't sure what the source of this feeling was.  She was inclined to cry easily, feel burdened, and described her heart as feeling painful, and solid like a rock.  She knew something was wrong, but wasn't sure why or how.
After guiding Jill through a meditation, she determined what the emotion was that she was feeling.  I led Jill to go inside her body and find where in her body this emotion is being held, and as predicted she went straight to her heart.
She then asked her heart what memory in the past led to this emotion and discovered it was from a Facebook post she had clicked onto weeks prior.  At the time she was disgusted with the small video which was being shown and had trouble shaking away the negative thoughts and angry feelings she was feeling from this post.  She was horrified of a situation which made her very angry with a particular leader by the atrocities which were happening in his country at the time.
I led her to speak with the soul or higher self of this leader and by using her imagination, she explained to him that he had a responsibility and duty to use his position of power for the good of his people.  After expressing what she needed to express, she used her imagination to listen to his response.  The conversation continued until such time as she was able to forgive him.
She replaced the memory of the Facebook post with a scene of this leader being kind to his people and making positive change to help the world instead.
Her anxiety eased and within days left completely.
Visual Guided Meditations
In Quantum Hypnotherapy, through my clients quantum selves, we are given consistent advice to meditate as a way to help overcome challenges, feel balanced and have an improved view of the world.   
It is for this reason that I invite you to experience the visual guided meditations in the program Higher Communications.  They are created in a soft and fluent visual way to also serve the hard of hearing.  
Are you new to meditation?  Higher Communications is a very comfortable, soft introduction to the meditation process .
Meditate with ease by watching a little video
The first five meditations in the Module Align which are available on this web site are free.
Through these first five meditations, you will peel away burdens you have been carrying and gain confidence in reaching your higher self.  Your higher self will help guide you in seeking the wisest words, the perfect timing, and the courage to speak or take the best course of action to your challenges. 
Summary
If you are suffering from debilitating anxiety and have gut pain, you can help yourself.
Slowly introduce a Mediterranean diet
Yoga is a gentle, effective exercise
Meditate regularly (the easy practices in Higher Communications will help you)
It is wise to work on both your body and your brain to help yourself heal.
The first five meditations is my gift to you.  It is my intention to help make a difference in peoples lives.  I hope to have helped you too.
 Love,
Robyn
Quantum Hypnotherapist, Author and Co-Founder of Higher Communications
Are you ready to become a Master Healer and Teacher?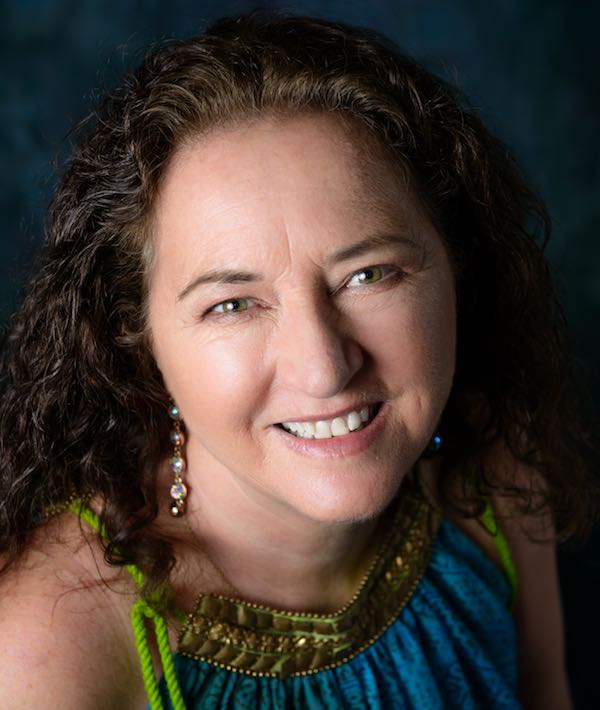 Hi, my name is Robyn.

I'm determined to empower others, so they are strong for their higher purpose, creating a huge, heart healing impact all around the world.
My only question,
is one of them you?
Conscious Light - System of Natural Healing

Online healing energy program from




Beginner to Master Teacher

Techniques and tools to promote heart healing, emotional awareness and
intelligence which are needed on earth right now.

Also serving the hard of hearing and deaf community with
all meditations created in a visual way and subtitles on all video instructions.
HEAL YOURSELF
'Guide for Empaths - navigating life
with more ease and grace' 
with techniques, invocations,
personal stories and the
first five visual guided meditations in
'Higher Communications'. 
Clear toxic emotions from the past easing the feelings of anxiety, worry and grief.
Everything you need to 
build your power base.
Sign up below to start your journey FREE
HELP OTHERS HEAL
'Conscious Light - healing energy
program for the beginner' 
with 9 subtitled videos and written instructions with personal stories, techniques and invocations.
Build your energy,
heal emotions by soothing auric fields, deeply, clearing and
carrying away toxic energies.
Everything you need to
begin your healing energy practice.
Sign up below for FREE access
TEACH OTHERS
'Conscious Light - awaken the master within' with advanced healing energy practices, with 8 subtitled videos and written instructions with personal stories, techniques, invocations, 6 swipe files, 12 workshop worksheets and the remaining 12 visual guided meditations in 'Higher Communications'.
Deeply clear, cleanse, heal, seal and energise auric shields and energy centres, creating life changing shifts from trauma of the past.
Everything you need to hold advanced healing energy practices, workshops/retreats and become a Master Healer and Teacher of Conscious Light.
CONSCIOUS LIGHT MASTER CLASS
Introductory offer $97