Your inner child will help you heal!
Do you feel as if you were negected as a child?  Are you angry or hurt by the way you were treated?  Do you want to inspire more fun in your life?
I have discovered many adults carried feelings of neglect and worse from childhood.  These events may have happened many years ago, but the feelings continued to linger and the burdens weighed them down heavily.  If you feel this way, it's time to forgive the past and care for yourself, in the way you craved as a child.  Your inner child will help you.
Everyone benefits from calling upon their inner child!  You will be inspired to have fun!
This article will show you how.
My experience  
I am infinitely grateful I had a wonderful childhood.  I was surrounded by love and lived on a farm.  I had everything a child could ask for.  I call upon my 5 year old me on a regular basis (almost daily) and ask her "what would you love to do?"
My inner child inspires me to walk to the beach, spread my toes in the sand and jump up and down the waves.  She inspires me to go out in nature, see the pictures in the clouds and shows me how beautiful trees are.  She loves stepping on rocks, breathing fresh air and in the middle of the night, it is she who makes me go outside to look at the stars.
Your inner child will thank you! 
The very first time I discovered the importance of nurturing your inner child, I was living in a very small beachside settlement called Coral Bay in north Western Australia.   Tourists from all over the world visit Coral Bay to experience amazing beaches and the glorious underwater adventures of the Ningaloo Reef.  Most of the year the weather is gorgeous and I met the most wonderful people lounging around on the beach.  I worked at the little grocery store/petrol station at the time and this particular day, had finished my shift early enough to head for the beach.
Client Case Study - Greta
I found a couple of lovely ladies from Europe sitting under one of the shades on the beach and asked to join them.  We started chatting and the subject of icecream came up (probably by me).  In response I heard about how one of the ladies, Greta was never allowed icecream as a child, among many other things, and how she had felt so neglected.  
I shared with her my favorite icecream was Hokey Pokey and asked if she had a favourite flavour.  Her response made me realise that she felt she didn't deserve icecream!  So I encouraged her and her inner child to come with me to the shop and I bought her double scoops, the biggest you can imagine, Hokey Pokey icecream.   I bought one for my inner child as well.
After a conversation about forgiveness (more about forgiveness later), I explained to her that she is now responsible to nurture her inner child and fill herself up with the love and nurturing she deserved.  It is not her parents responsibility any more - it is hers!  Her beautiful face beamed and licking her icescream said "My inner child thanks you very much!"  
The next day, Greta came in to the little grocery store where I worked, to give me a gift.  The gift was her voice.  She is an opera singer!  She sang to me with the most incredible, powerful voice, her favorite song, in the middle of the little store.  Wow! It was amazing.
I will always remember that special gift but especially seeing Greta's face beaming with that big beautiful smile... because she understood.  She knows it's her responsibility now - and she is going for it!  Awesome! 
Your inner child will thank you too!
Reflection Point:   Think of something easy to tackle at first.  What small thing did you feel you missed out on in the past - and shower yourself with an equivelant to whatever that thing is.  
How to all upon your Inner Child
To call upon your inner child you use your imagination.  Just pause for a moment as you read this, and ask your inner child a question.  What would you love today?
Reflect on the answer. 
As I wrote this, I asked my inner child what she would love and she responded with "cuddles", so I imagined cuddling her.  She responded with a big smile.  I remember as a child I would always ask my mum for cuddles and whilst hugging me she would say "I don't want to rub you out!"  I imagine I gave her that same smile.
What does your Inner Child want?
To feel safe?  To feel loved?  To have fun?  To go play?  Use your imagination to help your inner child feel safe and loved.  And have fun and go play!
Set your intention to act on it!
Put it in your plan to prioritise your inner child's request.  It may be as simple as a hug, or it could be to go for a walk, or hug a tree.  It is important to your health and well being.
Create forgiveness! 
For some of you reading this, the pain of the past is so great, it's difficult to enjoy now.  The only way you can ease that burden, to feel harmony inside is to forgive.
Forgiveness I know, can be a little challenging at first, but I know you can do it!  I have watched incredible transformations in people after having forgiven those responsible for the most painful trauma of the past. 
Forgive because you deserve peace.
The Meditation called Forgiveness in Higher Communications will help guide you should you struggle with this concept.
Reflection Point:  In the mornings, or any time really during the day, ask yourself "what would my inner child like today?"  
Visual Guided Meditations
In Quantum Hypnotherapy, through my clients quantum selves, we are given consistent advice to meditate as a way to help overcome challenges, feel balanced and have an improved view of the world.   
It is for this reason that I invite you to experience the visual guided meditations in the program Higher Communications.  They are created in a soft and fluent visual way to also serve the hard of hearing.  
Are you new to meditation?  Higher Communications is a very comfortable, soft introduction to the meditation process .
Meditate with ease by watching a little video
The first five meditations in the Module Align which are available on this web site are free.
Through these first five meditations, you will peel away burdens you have been carrying and gain confidence in reaching your higher self.  Your higher self will help guide you in seeking the wisest words, the perfect timing, and the courage to speak or take the best course of action to your challenges. 
 Summary
Call upon your inner child by using your imagination
If you are holding onto pain and trauma from the past, forgiveness will help you heal.   'Higher Communications.'  can help you.
Nurture your inner child regularly - it's your responsibility now.
The first five visual guided meditations are my gift to you.
It is my intention to help make a difference in peoples lives.  I hope to have helped you too.
 Love,
Robyn
Quantum Hypnotherapist, Author and Co-Founder of Higher Communications
Are you ready to become a Master Healer and Teacher?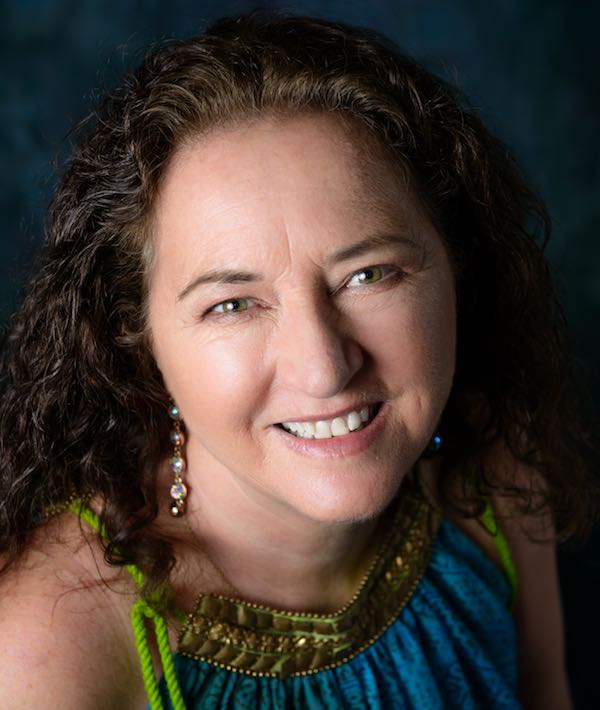 Hi, my name is Robyn.

I'm determined to empower others, so they are strong for their higher purpose, creating a huge, heart healing impact all around the world.
My only question,
is one of them you?
Conscious Light - System of Natural Healing

Online healing energy program from




Beginner to Master Teacher

Techniques and tools to promote heart healing, emotional awareness and
intelligence which are needed on earth right now.

Also serving the hard of hearing and deaf community with
all meditations created in a visual way and subtitles on all video instructions.
HEAL YOURSELF
'Guide for Empaths - navigating life
with more ease and grace' 
with techniques, invocations,
personal stories and the
first five visual guided meditations in
'Higher Communications'. 
Clear toxic emotions from the past easing the feelings of anxiety, worry and grief.
Everything you need to 
build your power base.
Sign up below to start your journey FREE
HELP OTHERS HEAL
'Conscious Light - healing energy
program for the beginner' 
with 9 subtitled videos and written instructions with personal stories, techniques and invocations.
Build your energy,
heal emotions by soothing auric fields, deeply, clearing and
carrying away toxic energies.
Everything you need to
begin your healing energy practice.
Sign up below for FREE access
TEACH OTHERS
'Conscious Light - awaken the master within' with advanced healing energy practices, with 8 subtitled videos and written instructions with personal stories, techniques, invocations, 6 swipe files, 12 workshop worksheets and the remaining 12 visual guided meditations in 'Higher Communications'.
Deeply clear, cleanse, heal, seal and energise auric shields and energy centres, creating life changing shifts from trauma of the past.
Everything you need to hold advanced healing energy practices, workshops/retreats and become a Master Healer and Teacher of Conscious Light.
CONSCIOUS LIGHT MASTER CLASS
Introductory offer $97