Values inspire you by saying "you did good!"
How do you feel when you are inspired to take care of what is important to you?  Is there a change in your life you would love to make and need a little help with?  It may be time to revisit (or create) your 'feel good' personal values list.
I use my values list as my "hey, you did good!" list.  Even if it's just a little bit good, it's good!  So go easy on yourself and give yourself heaps of praise for the 'little bit good moments' in your world.
This article will show you how. 
Reflection Point:  Are you acknowledging all the good things you do for yourself, and for others?

Only have values which make you feel good
Values are an opportunity to remind yourself how beautiful, special, kind and precious you truly are.    What ever you focus your attention on and the thoughts you are thinking determines how you feel.  The more you recognise your inner light, the better you will feel.
 Make your values easy to achieve
 What I discovered, is I need to be kind to myself by making my values easy to achieve.  Otherwise I'm likely to throw it all in the too hard basket.
Give yourself permission to be human and flexible
 It's so important to be kind to you!  If we are rigid in the way we run our lives, our thoughts is our ego speaking and not our higher selves. We create pain in one way or another.  The moment we make a conscious decision to be flexible, accepting and kind to ourselves and others, life flows so much easier.  So go easy on yourself, and be flexible.
Create your own - it's easy, only 3 steps
 My feel good values are at the end of this article.  Check them out, feel free to use them if you wish, otherwise the list below is the generic list of values in the hope you will be inspired to create yours.  
Circle, say 5 or so from the Values List below which seem to stand out at you.  Feel free to make up others of your own of course.
Place them in order of priority, the most important one at the top of your list.
Beside, write how you can easily achieve each value.
Values List – shine your inner light
| | | | |
| --- | --- | --- | --- |
| Acceptance | Achievement | Authenticity | Adventure |
| Authority | Balance | Beauty | Boldness |
| Compassion | Challenge | Citizenship | Community |
| Competency | Contribution | Creativity | Curiosity |
| Determination | Excellence | Fairness | Faith |
| Fame | Freedom | Friendships | Fun |
| Gentleness | Gratitude | Growth | Happiness |
| Harmony | Health | Healing | Honesty |
| Humour | Influence | Inner Harmony | Intelligence |
| Intimacy | Investment | Justice | Kindness |
| Knowledge | Leadership | Learning | Love |
| Loyalty | Meaningful Work | Openness | Optimism |
| Passion | Peace | Pleasure | Poise |
| Popularity | Recognition | Religion | Reputation |
| Respect | Responsibility | Security | Spirituality |
| Stability | Success | Status | Trustworthiness |
| Vitality | Warmth | Wealth | Wisdom |
Once it's done, it's done! 
I haven't changed mine for 30 years.  The family members have grown and new ones have arrived, but my values are still the same.
My experience
I keep mine printed out in a plastic leaf folder with all my 'Universe To Do' lists, tables and letters to my future me I write about in my articles.  It works really well. 
My value's list helps me most when I doubt myself and feel as if I am struggling with some issues in my life, referring to my list always helps me give myself a pat on the back.  Because I am reassured, that I do my best to love and be kind to others, and am reminded to be sure to love and be kind to me.
Reflection Point:   Remember to pat yourself on the back for the kind moments in your life, especially kindness to you.  It's important to be kind to yourself.
Robyn's Values List as a guide
Feel free to use what I have recorded if it resonates with you.
| | |
| --- | --- |
| Robyn's Values | |
| Health/Flexibility and Vitality | Anytime I eat fresh colourful food, refill my glass with water, meditate, do a few yoga moves and play in the ocean. |
| Love/Warmth/Intimacy | When I feel harmony within, I best love those around me. |
| Happiness | Anytime I laugh, hug and play.  |
| Passion/Creativity | Anytime I stop – and appreciate the beauty around me, anytime I plan a piece of art, anytime I am in my garden. |
| Intelligence/Spirituality | Anytime I meditate.  Anytime I read a book which inspires me to grow. |
| Adventure/Fun | Anytime I plan fun for me and my family. |
| Contribution/Healings | When I am kind to myself, I am my best me to help, love and inspire others. |
Visual Guided Meditations
In Quantum Hypnotherapy, through my clients quantum selves, we are given consistent advice to meditate as a way to help overcome challenges.   
It is for this reason that I invite you to experience the visual guided meditations in the program Higher Communications.  
The first five meditations in the Module Align which are available on this web site are free.
Through these first five meditations, you will peel away burdens you have been carrying and gain confidence in reaching your higher self.  Your higher self will help guide you in seeking the wisest words, the perfect timing, and the courage to speak or take the best course of action to your challenges. 
Are you new to meditation?  Higher Communications is a very comfortable, soft introduction to the meditation process .  There is a flow and a building of self-awareness as you progress through each of the segments.  
Created in a visual way to perfectly serving the hard of hearing, those who find it difficult to visualise, and people who are new to meditation.
Meditation allows you to quieten your mind and shift thoughts to create better feelings, heal your heart, release heavy emotional burdens, create forgiveness, find peace, communicate with your higher self and the non-physical help you have around you.  It helps you feel balanced, and have an improved view of the world.
 The first five visual guided meditations are my gift to you.
It is my intention to help make a difference in peoples lives.  I hope to have helped you too.
Love,
Robyn
Quantum Hypnotherapist, Author and Co-founder of Higher Communications
Are you ready to become a Master Healer and Teacher?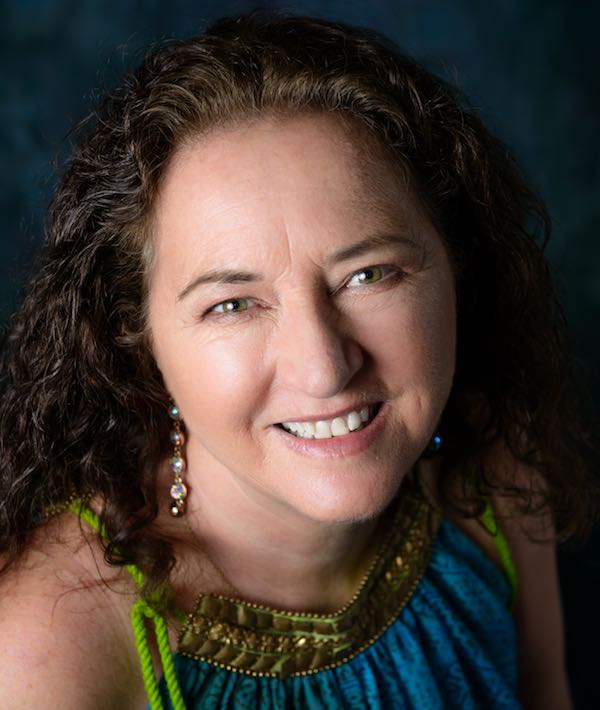 Hi, my name is Robyn.

I'm determined to empower others, so they are strong for their higher purpose, creating a huge, heart healing impact all around the world.
My only question,
is one of them you?
Conscious Light - System of Natural Healing

Online healing energy program from




Beginner to Master Teacher

Techniques and tools to promote heart healing, emotional awareness and
intelligence which are needed on earth right now.

Also serving the hard of hearing and deaf community with
all meditations created in a visual way and subtitles on all video instructions.
HEAL YOURSELF
'Guide for Empaths - navigating life
with more ease and grace' 
with techniques, invocations,
personal stories and the
first five visual guided meditations in
'Higher Communications'. 
Clear toxic emotions from the past easing the feelings of anxiety, worry and grief.
Everything you need to 
build your power base.
Sign up below to start your journey FREE
HELP OTHERS HEAL
'Conscious Light - healing energy
program for the beginner' 
with 9 subtitled videos and written instructions with personal stories, techniques and invocations.
Build your energy,
heal emotions by soothing auric fields, deeply, clearing and
carrying away toxic energies.
Everything you need to
begin your healing energy practice.
Sign up below for FREE access
TEACH OTHERS
'Conscious Light - awaken the master within' with advanced healing energy practices, with 8 subtitled videos and written instructions with personal stories, techniques, invocations, 6 swipe files, 12 workshop worksheets and the remaining 12 visual guided meditations in 'Higher Communications'.
Deeply clear, cleanse, heal, seal and energise auric shields and energy centres, creating life changing shifts from trauma of the past.
Everything you need to hold advanced healing energy practices, workshops/retreats and become a Master Healer and Teacher of Conscious Light.
CONSCIOUS LIGHT MASTER CLASS
Introductory offer $97