ROBYN E GIBSON
Quantum Hypnotherapist
Teacher of Healing Energy & Tansformation
Who this site is for
Heal and release the shadows you
may have which is stopping you from becoming the light filled, radiant and powerful Being you came here to be
or
If you are an intuitive, already practicing a modality such as Reiki, Pranic, Massage, Life Coaching and Transformational Teachings...
Conscious Light,
Higher Communications and the MASTER CLASS
uplevels your life
 and those you serve and teach.
CONSCIOUS LIGHT -  MASTER CLASS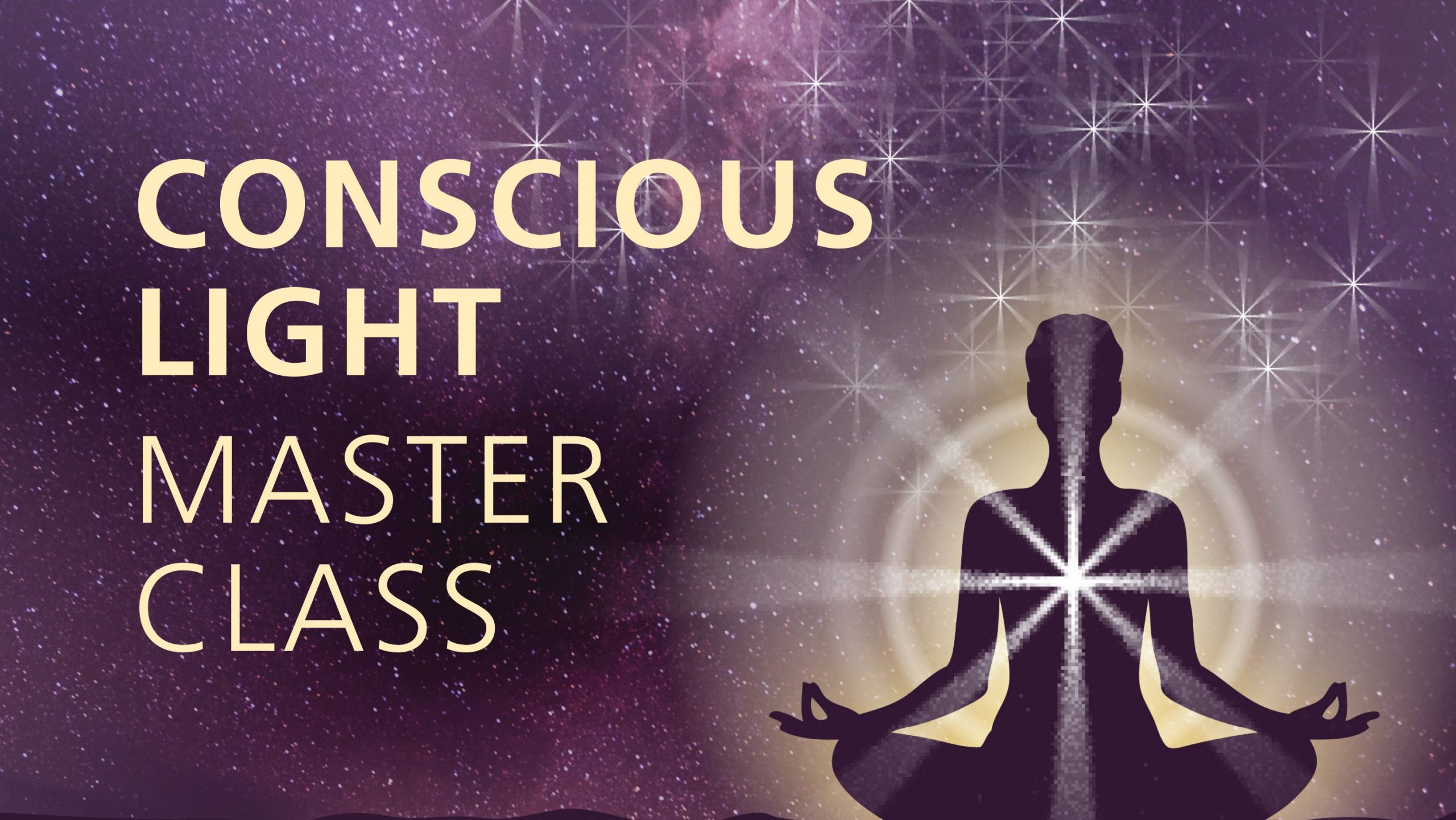 MASTER CLASS
'Conscious Light - awaken the master within'
which includes
- HIGHER COMMUNICATIONS Meditation Program -
Create transformational shifts by energetically clearing and releasing the affects of trauma from the past with advanced healing energy techniques. 
Learning is easy, with 8 subtitled videos and written instructions with personal stories,  invocations, 6 swipe files and 12 workshop worksheets in which creatively you can expand on.
Combining this work with the support of the HIGHER COMMUNICATIONS Meditation Program provides the INNER WORK required to complete the transformation which collaborates the trillions of body cells into their wholeness or light filled state.
All video instructions are subtitled to ensure all work in Conscious Light is accessible to the
deaf and hard of hearing community.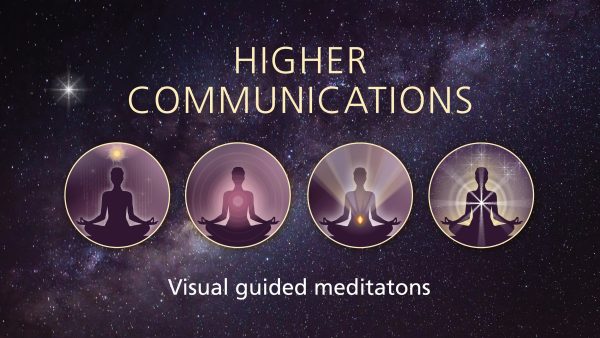 HIGHER COMMUNICATIONS
Visual Guided Meditations
included within
- The MASTER CLASS Program -
The 17 visual guided meditations comprise the very important INNER WORK needed for the healing and transformation of the shadows in the cells of the body caused by trauma from the past.
By connecting with your higher self as a regular practice; releasing burdens, vows and promises (from all directions in time) no longer serving you; creating forgiveness, new beliefs, recognising the pain in others rather than judging them; improving relationships and situations by intuitively communicating on the level of soul, allowing guidance from your higher self and spirit guide you are inspired to respond and act from a higher perspective.
Your life becomes clear and with more harmony and strength than ever before.
The meditations are created in a visual way
(examples below) to ensure the 17 meditations in Higher Communications are accessible to the
deaf and hard of hearing community.
Gain the confidence and skills to enjoy self transformation,
or should you feel inspired you may also teach this work.

  Conscious Light MASTER CLASS - AU $97.00
EVERYONE EXPANDING - FOR EACH OTHER
Master Class Members experiences
"My life has changed so dramatically since now inviting the Universe to help me.
Dreams which seemed impossible have come true, my path is clear and the Universe wastes no time in inspiring me with each new step. 
I now know how to ask, how to listen and excitedly I now take action. The Master Class has given me confidence to follow my passion and I'm already teaching Conscious Light to others" - Christine
"The further along this path you go, the more aware you become of your true self. It really is a journey, a way of life that, if you choose, with the right intention, will change your life forever - and will continue to do so" - Kerry
"This program has created a whole new level of confidence in me which is beyond anything I ever imagined.
My work as a Life Coach has now taken a whole new quantum leap in how I present self-healing, self-care and self-inspiration to my clients" - Cindy
"Where in the past I had such self-doubt and lacked confidence, I have practiced the inner work, speak to the souls of others when I have a challenge and I regularly connect with my higher self.
I feel more empowered now than I ever have in my life and I know I have an important role to play. That makes me feel incredible.
I now have a whole new skill in connecting with spirits which helps my clients with their healing and I had no idea before I started this work that I could ever do that!"  - Julie
eBEGINNERS

A Spiritual Toolbox of emotionally uplifting practices...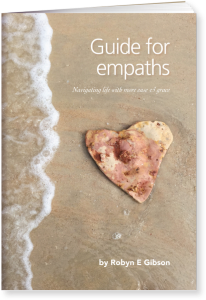 'GUIDE FOR EMPATHS - navigating life with more ease and grace' 
Clear toxic emotions
from the past easing
the feelings of anxiety,
worry and grief.
Techniques, invocations, affirmations, 
personal stories and checklist.ions.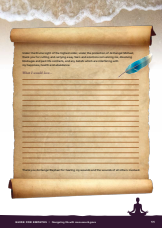 eMEDITATION FOR BEGINNERS

Your Inner
Transformation begins...
The first five visual guided meditations
(example below)
'Module ALIGN in HIGHER COMMUNICATIONS Meditation Program' 
Clarity and calm as you
let your thoughts go,
release burdens,
clear your energy centres,
allow light into and amplify from
your body, and
connect with your higher self.
(Example Meditation below)
HEALERS

Begin your Energy
Healing practice ...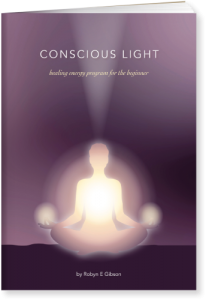 'CONSCIOUS LIGHT - healing energy program for the beginner' 
Build inner energy, allow Conscious Light into your body
and amplify your light to
soften emotions, soothe auric fields,
clear and carrying away toxic energies.
Subtitled video instructions
(example below), techniques, invocations, checklists
and personal stories. 
What Members had to say when they began with the free resources...
"When I'm reading Guide for Empaths, I feel like I'm being wrapt up in a safe, warm blanket, and I'm only up to page 6" - Tony
"The Guide for Empaths, is exactly what I needed. These techniques have within days changed my life for the better. I'm actually seeing my husband in a completely different way, and I now understand the ways in which he loves me." -  Vanessa
"Before reading Guide for Empaths, Robyn introduced me to the Divine Light Table which is in that book, to help me release the worry and burden I felt with my children and grandchildren - an experience which was overwhelming me at the time. From that day on, I have totally released my worries and let the Divine take over.  You have no idea how much better I feel." -  Kerry
 "I was surprised at how easily I was able to feel the energy - it started slowly at first, then all of a sudden my senses discovered the layer around the people I was working on. 
The heat in my hands, as if they were glowing, would begin almost the moment I make the intention to my client before I start.  My intention is 'I intend to help create the highest possible healing to the deepest possible cellular level of your being'.
It takes allowing yourself to just go with it at first, and eventually, you really feel the outpouring of energy and receive feedback on how comforting and loving doing this work is." - Cindy   
The FREE RESOURCES prepare you for the MASTER CLASS, however also beautiful to experience all on its own.
 ON COMPLETION OF THE MASTER CLASS
you may apply for the Master Manual, Certification,
Attunement and your Affiliate Link 
CLICK EACH BUBBLE ABOVE TO FIND OUT MORE
Conscious Light

​ 
When invoking the high-level light beings,
masters and guides as you do in this work,
the light which you call upon is a living entity,
a form of consciousness.
When you surround yourself with this light,
fill your body, project and radiate it,
you include the beautiful qualities it holds.
Qualities of higher purpose, joy, trust, goodwill, oneness,
radiance and love.  
Robyn has been a practicing healer and teacher of energy healings, meditations and hypnotherapy for over 30 years. 
Robyn channels great beings of light and was guided to create
CONSCIOUS LIGHT - system of natural healing in a way in which also serves the hard of hearing and deaf community.
This was achieved by creating the guided meditations in a visual way and including subtitles on all video instructions.
What we mean by 'healing' is not necessarily just in the traditional sense,
as it includes the transformation which allows your soul and higher self
to come out and play... and be a part of your daily life.
Healing is expansion.
Conscious Light – MASTER CLASS - AU $97.00