Services
Quantum Hypnotherapy | Coaching & Support | Trans-Channelling
Services that are both expansive, with the bigger picture in mind
There are three types of services, Quantum Hypnotherapy | Coaching & Support | Trans-Channelling.
All of my work is designed to help people create a life with more love, harmony and joy in it, and in doing so, the empowering of each individual will help others whom they touch in society… and beyond. I call it Soul Magic.
With all the one-on-one services I provide, I will invite you to prepare beforehand. This ensures we make the very most of our time together.
The preparation for you to practice in your own time, will be specific courses in the Programs available on this website. We will go through the plan together first, so you feel fully confident and ready for each new step ahead. 
Quantum Hypnotherapy is a great experience for people who are curious, or struggling with a relationsip or situation needing clarity, and direction.
We connect with your Quantum Self (a layer above our higher self), who will show you the bigger picture, how to move through it and answer any questions – including wild multi-dimensional ones  you may have.
The preparation includes the free online course called Activate your Intuition which is available to you at any time – and life changing all on its own… more.
Coaching & Support is great for people who have enrolled in any of the programs, Path to Heart Based Power, Path to Mastery, and Co-Creation at its Best.
Although they are designed to be able to be experienced fully online, and there is group support in the way of a forum. These services are for those who appreciate the extra level of support, coaching, and guidance along the way… more.
-3-
Trans-Channelling Coaching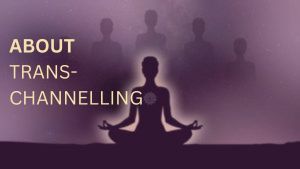 Trans-channelling is the next level for Healers and Teachers of energy, emotional health, and spiritual growth.
Translating the guidance you receive from your Soul, Guides and the Spiritual Support you have around you by using your voice.
This practice opens to the most incredible light-filled pathways – and is the new wave of consciousness ahead.
The Path to Heart Based Power program assists you with clearing any energies from the past not serving you, and in that journey, extra coaching is available to deepen your relationship further with your Spiritual Support Team and allow them to express themselves using your voice.
The conversations which unfold for you and your clients will open up pathways to new multi-dimensional ways of thinking and being, new directions, and golden opportunities for you… more.
Either online, or in person and my prices are:
Online
Thanks to our amazing technology, in Zoom, we can get together, as if we are in the same room, regardless of the country we live in.
The programs are designed so you can experience each lesson on your own (although way more fun practicing with a friend), however, should you love more support and time from me:
One hour zoom coaching & support session – AU$ 200.00.

Five – one hour zoom coaching & support sessions – AU$ 795.00.
To book online, I have a contact page, or you will see
the Messenger symbol on the bottom right of each page to send me a note.
In Person
This work is full of wonder, healing and discovery, and you will leave surprised, thinking "This was fun!" and/or "Did that really just happen?!" 
I encourage you to record your sessions, so you can re-experience them at any time.
One-on-one:
One x 1 hour coaching & support session – AU$ 200.00

Five x 1 hour coaching & support sessions – AU$ 795.00

One x 3 hour Quantum Hypnotherapy session – AU$ 400.00
Group Sessions:
Five x 2 hour gatherings – AU$ 200.00 (maximum of 5 attending)
Again, slightly flexible to give more time – energy levels permitting.
To book, please call or sms on the mobile below.
The sessions are held at Meadow Springs, which is a suburb of Mandurah in Western Australia